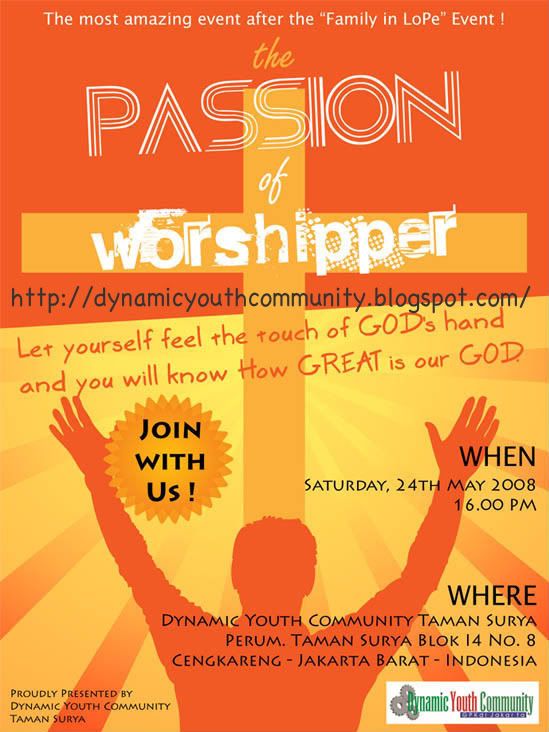 Haaaaaaaaiiiiiiiii :)
The Next Event..
"The Passion of Worshipper"
Kali ini kamu akan ngalamin sesuatu yang berbeda..
Hubungan dengan Allah yang dipulihkan..
Merasakan betapa baik na Allah itu..
dan yang ga jauh lebih penting,
Kita belajar menjadi
True Worshipper
!!
So, Datang aja..
Hari Sabtu..
Tanggal 24 Mei 2008
Jam 4 Sore..
Di DY-TS.. Taman Surya 3 Blok I4 no 8
Dont Miss it!! :)
Let ur self feel the touch of GOD's hand..
n u'll know how GREAT is our GOD!!!
C u oll.. Jbu